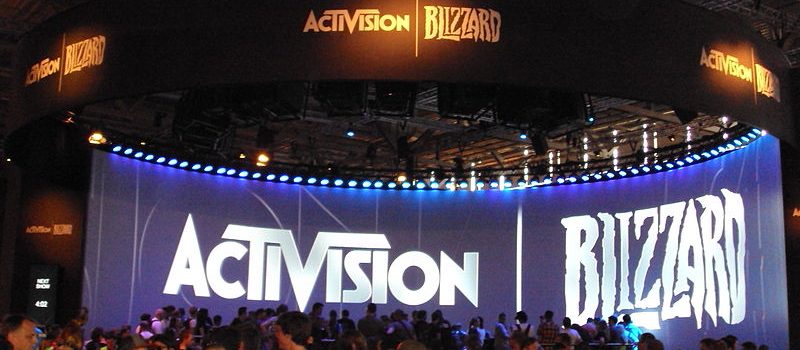 In a surprising revelation, Activision Blizzard CEO Bobby Kotick recently shared that his company had once considered acquiring media and entertainment giant Time Warner. This ambitious plan would have seen Activision Blizzard combining its gaming expertise with Time Warner's vast intellectual property portfolio. However, their aspirations were dashed when AT&T successfully closed the $85.4 billion deal to acquire Time Warner in 2018, despite facing significant opposition from the U.S. government on antitrust grounds.
The Missed Opportunity: Speaking candidly about the missed opportunity, Kotick expressed that Activision Blizzard had been fully prepared to pursue the acquisition if AT&T's deal fell through. The intention was to leverage Time Warner's intellectual property to create exciting new gaming experiences, while Time Warner would have transformed Activision Blizzard's IP into film and television content. This potential partnership had the potential to create an exceptional and diverse media and entertainment powerhouse.
Warner Bros. Discovery's Gaming Success: Following the acquisition by AT&T, Time Warner transformed into Warner Bros. Discovery, which has since achieved notable success in the gaming industry. One of their standout achievements is the game Hogwarts Legacy, which has become the fifth game franchise to surpass $1 billion in value. This success highlights the immense potential that Activision Blizzard saw in Time Warner's IP and the opportunities that could have been realized through their proposed partnership.
Microsoft's Attempted Acquisition: In recent news, Microsoft has been actively pursuing the acquisition of Activision Blizzard in a monumental $69 billion deal. However, the proposed merger has encountered significant hurdles due to antitrust concerns raised by regulatory authorities. While the merger has gained approval in nearly 40 countries, including the European Union, the United Kingdom's Competition and Markets Authority has expressed intentions to block the deal, citing concerns over its potential impact on the cloud gaming market.
Antitrust Challenges and Lawsuits: The UK's decision to block the acquisition has prompted Microsoft to appeal the ruling, and a court hearing is scheduled for July. Additionally, the U.S. Federal Trade Commission (FTC) has filed a lawsuit against Microsoft, seeking to block the acquisition on the grounds that it could have adverse effects on competition. These legal challenges highlight the complex regulatory landscape surrounding major mergers and acquisitions in the tech industry.
Conclusion: Bobby Kotick's revelation regarding Activision Blizzard's failed attempt to acquire Time Warner sheds light on the dynamic nature of the media and entertainment industry. The missed opportunity highlights the potential synergies that could have been realized between the gaming and film/television sectors. As Microsoft continues to pursue the acquisition of Activision Blizzard, the antitrust challenges and lawsuits it faces underscore the complexities of regulatory scrutiny in the tech industry. The outcome of these legal battles will shape the future of the gaming landscape and have far-reaching implications for the industry as a whole.