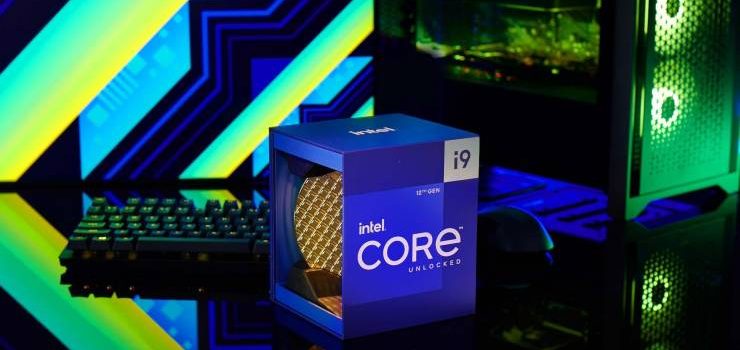 Intel, one of the industry giants, has just reported the largest quarterly loss in its history. The company lost $2.8 billion in the first quarter of this year, compared to net income of $8.1 billion in the same period last year. This is a staggering turnaround that is sure to cause a shock to the industry.
Intel is a well-known company that has been a leader in the technology industry for decades. The company is known for its microprocessors, which power the vast majority of computers around the world. In recent years, however, Intel has struggled to keep up with its competitors. The development of mobile devices and the growing popularity of cloud computing have put pressure on the company and it has been unable to adapt.
The company's problems have affected its financial results. In 2020, Intel reported net income of $20.9 billion, down from $21.0 billion the previous year. The company is under pressure from investors to turn things around, and the latest news is sure to increase that pressure.
So what went wrong for Intel? Several factors are at play here. First of all, the company has been slow to adapt to the changing landscape of the technology industry. As I mentioned earlier, the rise of mobile devices and cloud computing has led to a decline in demand for traditional computers. Intel's microprocessors have been its bread and butter for years, but they are no longer the cash cow they used to be.
Another factor is competition. Rival companies like AMD and Nvidia are conquering the market, and Intel is struggling to keep up. These companies are developing new technologies that are popular with consumers, and this puts Intel in a bind.
Finally, there are supply chain problems. The COVID-19 pandemic has disrupted supply chains around the world, and the technology industry is particularly hard hit. Intel has struggled to keep up with demand for its products, and its financial performance has been affected.
So what does the future hold for Intel? It's hard to say at this stage. The company has a new CEO, Pat Gelsinger, who took over earlier this year. Gelsinger has promised to turn things around at the company, but he has a tough job ahead of him. He will have to find new areas of growth for the company and ensure that it is ahead of the competition.
In conclusion, the news that Intel reported the largest quarterly loss in its history is an important development in the technology world. The company is struggling to adapt to a changing industry, and this latest news is sure to increase pressure on its management team. With a new CEO in place, the company has a chance to turn things around, but it won't be easy. The technology industry is evolving at a breakneck pace, and Intel needs to act quickly if it wants to remain relevant in the coming years.